Regular price
Sale price
$39.95
Unit price
per
Sale
Sold out
Formulated for an energizing and refreshing shower experience, our lemongrass eucalyptus shower spray is the perfect way to start your day. Lemongrass is used in aromatherapy to relieve stress and anxiety, fight mental fatigue, and promote a positive outlook - making it an excellent addition to your morning or nighttime shower routine. Our lemongrass spray has a fresh and clean aroma profile, making it perfect for fitness environments and as a safe and effective room spray in addition to using it in the shower or steam room.
How To Use

Spray a few pumps under hot running water. Breathe deeply and enjoy.
Ingredients

European Spa Source's ShowerSpa Mist™ is made from 100% pure, pharmaceutical grade eucalyptus oil that has been steam distilled and filtered for quality.
View full details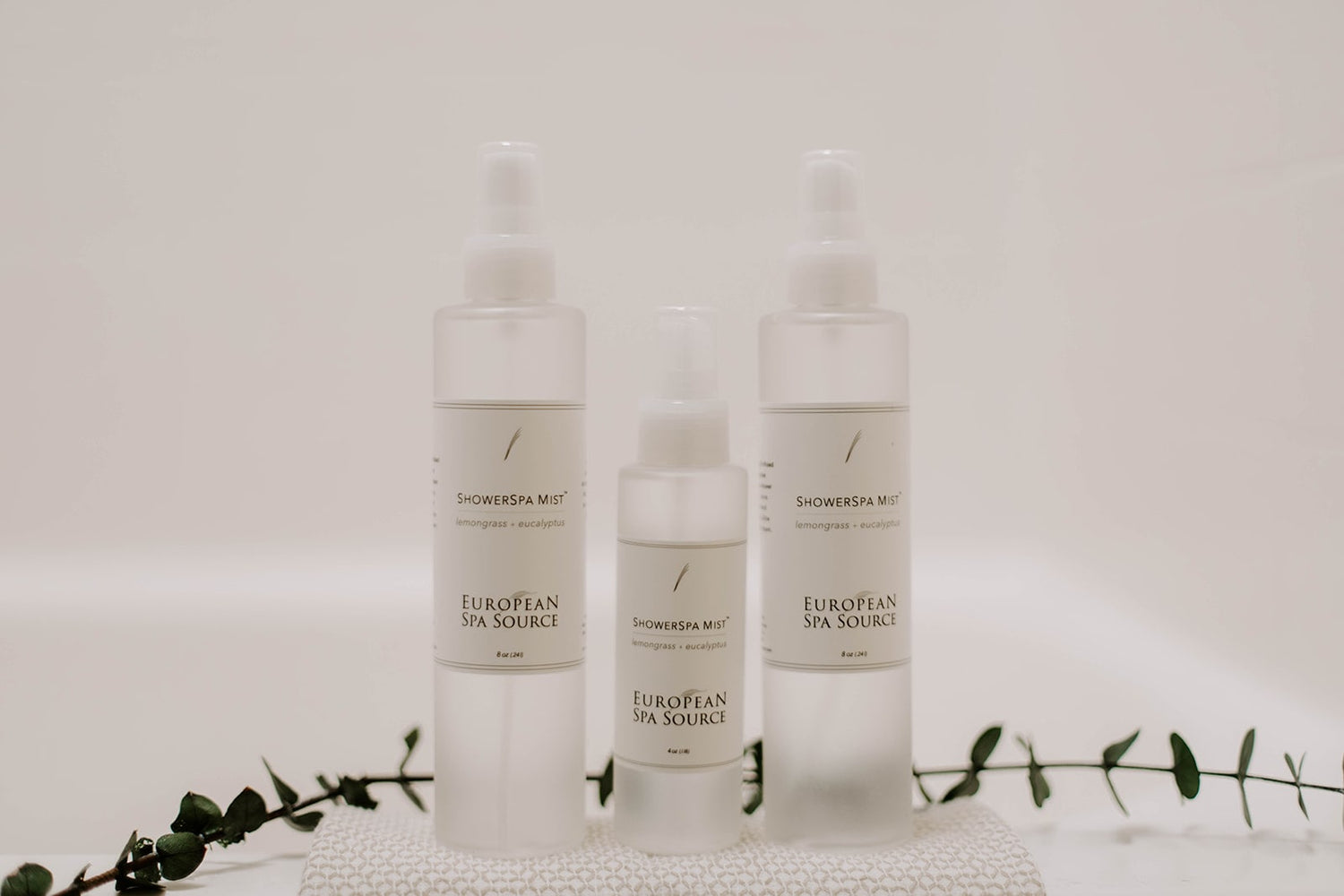 The Original ShowerSpa Mist™
Our shower sprays have been designed to provide you with a therapeudic spa experience in the comfort of your own home. The powerful aromatherapy makes this the perfect addition to your daily routine. A few spritzes and you'll feel as if you've been transported to a steam room at a luxurious spa.
Nothing Compares
I first purchased a bottle of this in a spa while on vacation. It was hands down the best room spray I have EVER used. I was getting low so I had to buy it again. It is definitely a splurge but a nice treat and even the hubby likes it!
Energize Your Day
AMAZING Shower Mist! I use it every Saturday morning after run club. Wonderful scent and enhanced shower experience. Must buy!
Pure Lemongrass and Eucalyptus Shower/Spa mist
I have been a huge fan of this product for many years, after being gifted with it on several occasions. I was disappointed when, after going to two of my favorite spas, that it was no longer available for purchase at either one of them. So glad that I am still able to buy it directly from European Spa Source.
Love this shower spray
The shower spray totally makes me happy and energized.
Love love it !
I absolutely love the product. Specially the fragrance lemongrass and eucalyptus. It's the best ! I use it before I take a shower. I use it in my room just about anywhere, especially when I travel! My first experience was from a hotel spa and I needed it from then on!