Regular price
Sale price
$29.95
Unit price
per
Sale
Sold out
This warm, spicy blend is derived from various oils that come from Cherry, Vanilla, Cassia, Wood Oils, and is blended with our 100% Natural Eucalyptus to create this new aroma profile. It is intended to be warm, with a hint of spice. This profile is welcoming and very user-friendly as a shower mist, or as a room mist if you wish.
How To Use

Spray a few pumps under hot running water. Breathe deeply and enjoy.
Ingredients

European Spa Source's ShowerSpa Mist™ is made from 100% pure, pharmaceutical grade eucalyptus oil that has been steam distilled and filtered for quality.
View full details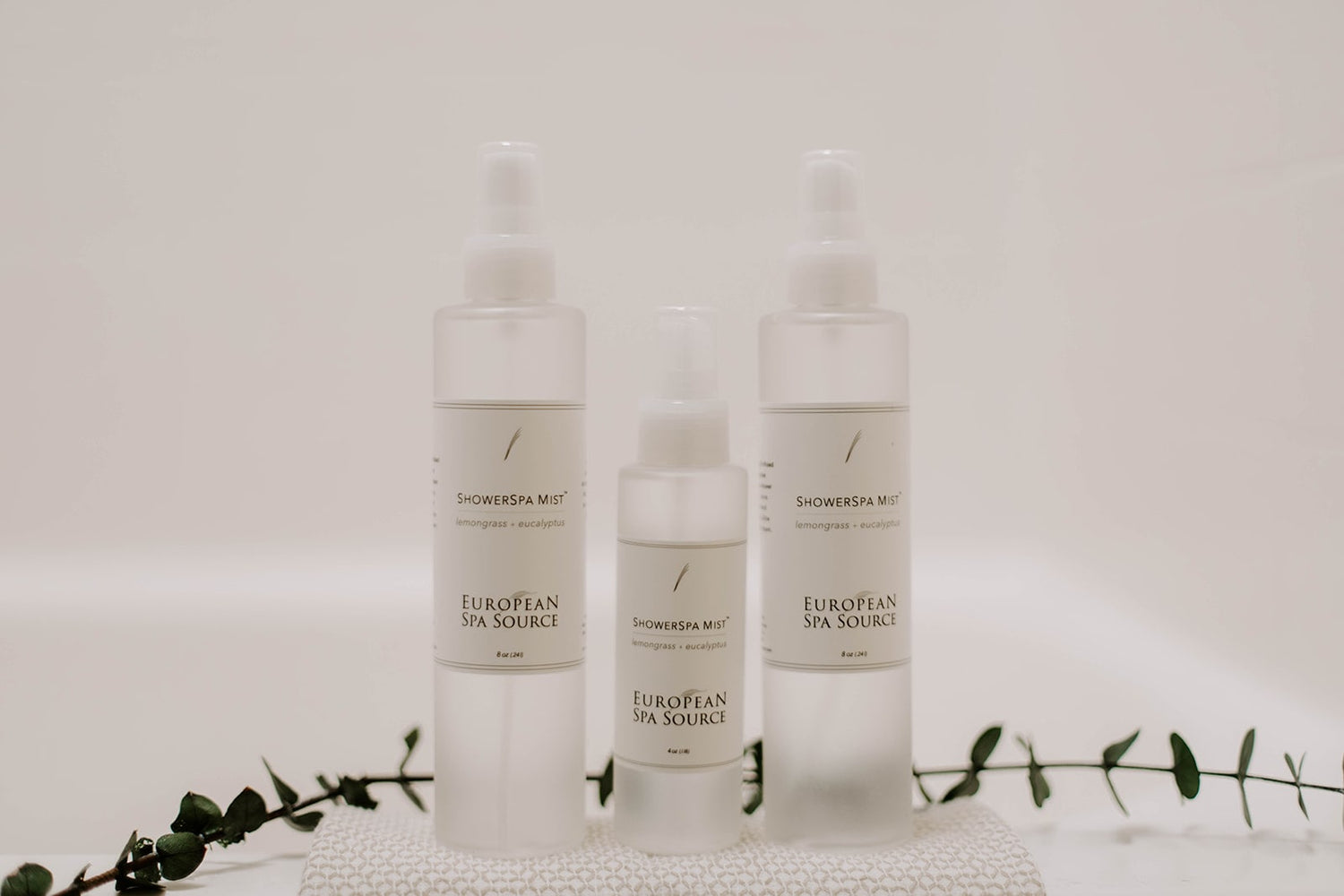 The Original ShowerSpa Mist™
Our shower sprays have been designed to provide you with a therapeudic spa experience in the comfort of your own home. The powerful aromatherapy makes this the perfect addition to your daily routine. A few spritzes and you'll feel as if you've been transported to a steam room at a luxurious spa.
Please Make This Apart of Your Classic Collection
This is my FAV scent. The WOOD SMOKE & LEATHER is my personal signature home scent. I love it in the shower...I love it as a quick two Spray room spray throughout the house before guest arrive (2 sprays will do'ya for a large room - it literally fills the room for hours - better than any candle). I am placing a huge replenishing order tonight...please don't ever stop making this...some of us will be ALL OUT OF SORTS.
Love this aroma
One of our favorites. Makes the whole bathroom smell like a spa sauna. Would love to get this in the larger size bottles.
Love this
I have used these products for years now. The new wood scent is just the best. I use it in my shower, steam room and now my defusior. I hope they keep this scent even those I use all the others also this is my favorite.
Wow great addition
What an interesting addition to the basic scent. We loved it.
My favorite shower spray
I love this shower spray so much. It makes my whole primary bathroom and bedroom smell great. I give it as a gift often.