Regular price
Sale price
$29.50
Unit price
per
Sale
Sold out
This fresh, new eucalyptus and jasmine spray has been carefully formulated to deliver the breathing benefits of eucalyptus while offering the beautiful combination of Jasmine, Ylang-Ylang, and a touch of lemongrass to brighten the overall aroma. Allow this blend to surround and transport you to your favorite tropical destination or spa every time you shower.
Jasmine has been used in aromatherapy to improve mood, boost energy, and relieve stress and anxiety - making it the perfect addition to your daily shower ritual.
How To Use

Spray a few pumps under hot running water. Breathe deeply and enjoy.
Ingredients

European Spa Source's ShowerSpa Mist™ is made from 100% pure, pharmaceutical grade eucalyptus oil that has been steam distilled and filtered for quality.
View full details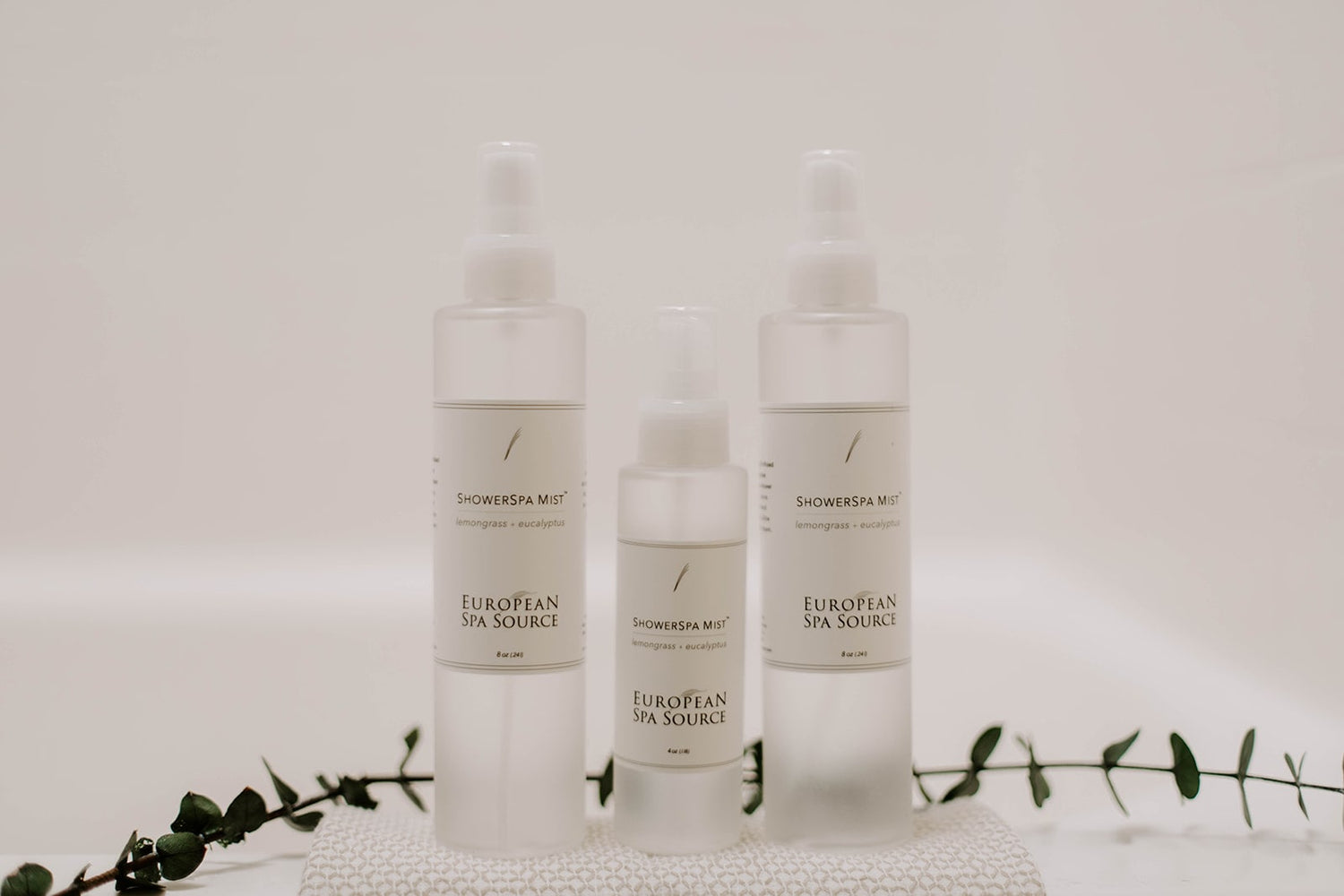 The Original ShowerSpa Mist™
Our shower sprays have been designed to provide you with a therapeudic spa experience in the comfort of your own home. The powerful aromatherapy makes this the perfect addition to your daily routine. A few spritzes and you'll feel as if you've been transported to a steam room at a luxurious spa.
My NEW favorite mist from European Spa Source
A couple of years ago I experienced the Lavender + Eucalyptus mist while staying at a holiday resort. Eucalyptus is an essential scent for me so I had to have my own bottle so I purchased it. When my bottle ran out, I ordered Lavender + Eucalyptus again as well as a box of the sample sizes in case I wanted to try a new one… never thinking I would like another one as much. Now I'm mesmerized by the Lemongrass + Eucalyptus! It's invigorating scent is so beautifully balanced with the eucalyptus. It's the perfect way to relax after a busy day. I'm looking forward to trying the rest of the samples, and now have a full size version of the Lemongrass.
The best !
Not only do I put it on my pillow but I use it in my humidifier .
Excellent quality .
Nice and subtle
If Eucalyptus is too much for you on its own, I suggest this scent. The Jasmine gives it a subtle sweetness that isn't overpowering. It takes the sharpness out of the Eucalyptus for those that think Eucalyptus is too pungent. I have never had that problem. I use the Lemongrass/Eucalyptus too for a nice little pick me up before I get out of the shower. It makes my bathroom smell wonderful. These are not perfumey smells, they are real essential oils. I highly recommend. A little goes a long way.
Love this product!
Love the,smell and the real sensation of being in a steam spa.
The Greatest of All Time
My absolute favorite. This spray is how I wake up each morning. It's so refreshing and enlivening to get the jasmine first thing in the morning. It's nice in the evening too. I love these sprays. I discovered them at a spa in Georgia and have been using them ever since.